Some examples were photographed in the shop

and some are shown after installation.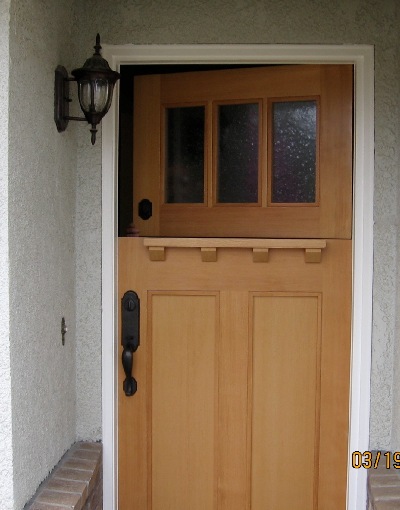 A Dutch entry door. Vertical grain Douglas Fir - 2 panel /3 lite.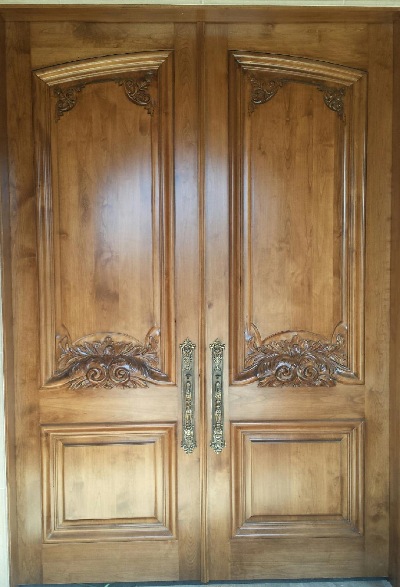 A hand carved Alder entry door.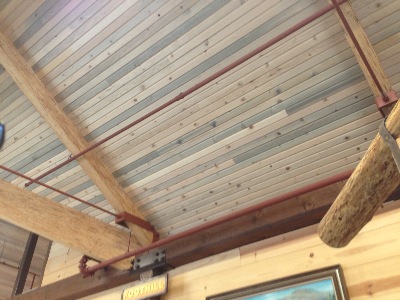 This is the ceiling at Shaver Lake Historic Museum. RPM milled the tongue-in-groove siding using "Sinker Wood" - Logs that sunk to the bottom of Shaver Lake and were recently recovered, kiln dried and run to pattern.